Authenticity...
About Simone
"Simone has very deep and unique knowledge about recovering from fatigue. The multiple tips she gave me about handling my condition really helped me right away to begin taking the right actions. There was no other source for the great advice she gave me. Her tranquil and helping nature left me feeling much calmer both emotionally and physically every time I saw her."
~Teri (Adrenal fatigue/HPA axis dysfunction, depression)
Over the last 15 years, yoga has helped Simone manage cancer, anxiety, depression, dysautonomia, back pain, adrenal fatigue, cervical spinal stenosis, chronic fatigue syndrome, and most recently long Covid.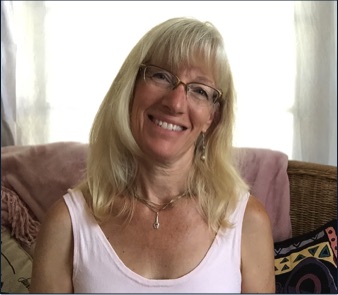 Are you overwhelmed by the number of your symptoms?
Simone Palmieri, C-IAYT, has 15 years of practice and training applying the holistic approach of yoga therapy to herself and to clients with a myriad of conditions.